'It's lass war!' screamed one of the headlines as the line-up for the Northern Powerhouse Annual Conference and Exhibition 2017 revealed there were no females on the list of 15 main advertised speakers. Clever as the sub-editor's way with words is, it reveals a serious problem behind the headline – female representation is still miles away from where it should be when it comes to business and organisations.
That's not to say there weren't some women on the bill. 13 out of 98 were female in total, but that's clearly way short. Some of the women actually speaking were left off the official press release even though they were among the region's most influential ladies. Judith Blake, leader of Leeds City Council, and children's commissioner for England, Anne Longfield, to name two, weren't deemed worthy of inclusion.
Another council chief exec, Wigan's Donna Hall, wasn't even invited to attend despite being recently named as the north of England's most transformational female leader.
But the issue goes deeper than just an organisation's annual conference. According to the Fawcett Society, only 28% of senior leadership roles in the Northern Powerhouse are female.
To some, this might sound like gender politics, but the reality is that the conference didn't reflect the gender balance of the region. Neither does only having just over a quarter of females filling senior leadership roles. The whole point of the Northern Powerhouse is to encourage diverse thinking rather than just listening to the thoughts of one group or narrow opinion.
Having both a male and female point of view within organisations helps create balance and different points of view, which can only be a good thing. Organisations that only operate with one viewpoint are unlikely to thrive, especially if they always do things in the same way. Research backs this up too. Michel Landel, chief executive of Sodexho, said the employee engagement rate in his organisation 'increased by an average of four percentage points' when teams become gender balanced*.
Attitudes have changed over the last few years though, and there's hardly any all-male boards out there anymore. So maybe it's the value of what women can bring to boardrooms and organisations that still needs to change. They're not always seen as the headline act capable of bringing people in to watch them to speak at conferences. For the Northern Powerhouse event, tickets were £450 a pop so maybe the organisers thought the selected male speakers were a safer bet to get bums on seats.
What is certain is that 2018's Northern Powerhouse event looks set to be much more gender balanced as those involved in running this year's show have already vowed to axe male only panels and include many more influential female leaders next year. They've only made this decision after intense criticism from MPs, Downing St advisors and even some of the delegates speaking at this year's conference.
Whatever the reasons behind the change of heart, it can only be a good thing. Hopefully, it signals the continuation of a general change in attitudes towards females within organisations.
*source: http://www.mckinsey.com/global-themes/leadership/gender-balance-and-the-link-to-performance
————————————————————————–
Have you downloaded our white paper on Universal Credit yet?
Universal Credit & Change White Paper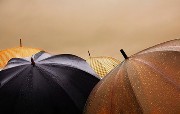 enter your details below to receive this white paper